About Us

International Acupuncture Education Network is a large TCM and acupuncture distance education website in China. Facing global TCM and acupuncture practitioners, we are devoted to offering series online courses from basic to clinical studies., as well as continuing education video courses for clinical advanced training.
The core of the project is inheriting and developing the academic thinking of TCM masters, and sharing the clinical experience of the prominent TCM doctors, offering high quality service for o learners.
Dr. Hu Xuehua
The founder of International Acupuncture Education Network
Master degree of traditional Chinese medicine
An attending doctor
The educational expert of traditional Chinese medicine and acupuncture science
Published "International Acupuncture Textbooks"
Set up TCMOO project of Beijing International Acupuncture Training Center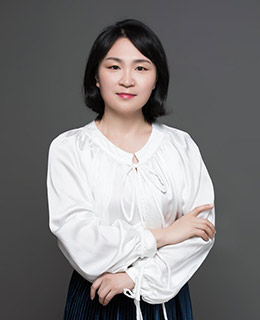 Inheritance and Development
Prof. Cheng Xinnong
Honorary Director of China Beijing International Acupuncture Training Centre. The academician of China Academy of Engineering, renowned acupuncture and TCM expert. Prof. Cheng Xinnong is the leading scholar and highly respected person of acupuncture field in the world. He is the academician of Chinese Academy of Engineering, vice-chairman of China Association of Acupuncture and Moxibustion, and top scientist of the program "Research on the channels and collaterals" ─ State 85 important basic theoretical scientific research climbing plan. He devoted himself to the clinical work and scientific research for dozens of years with great concentration, being profound in both practice and theory of traditional Chinese medicine and acupuncture. Cheng is good at treating various difficult diseases, especially hemiplegia, hypertension, facial paralysis, sciatica, dysfunctional uterine bleeding, etc.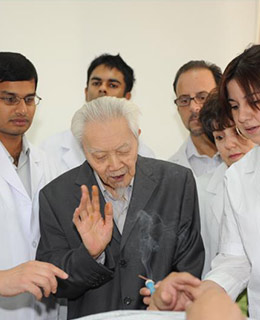 Dr. Wang Hongcai
As an accredited TCM Clinical Expert and Scholar, Dr. Wang serves as the Chief Physician and Doctoral Supervisor at the Chinese Academy of TCM. Born in a well-known traditional Chinese medicine family, Dr. Wang earned his PhD from the Chinese Academy of TCM. Prior to this, he studied alongside Professor Guo Chengjie and Professor Cheng Xinnong, who are nationally recognized as the leading masters in the field. Dr. Wang has developed and established an in-depth knowledge of TCM. He has over 30 years of intense industry experience and specializes in analyzing and diagnosing complex clinical diseases with his expertise.
Dr. Wang has been invited to more than 50 countries for lectures and medical conferences. He has participated in several health treatment projects, which were appointed by the Ministry of Foreign Affairs. These projects primarily served major foreign politicians and other VIPs. He has also published over 100 essays and relevant scientific articles, and drafted over 20 medical books. Some of these books went on to become bestsellers including: "Renovated Insights from Diabetes Expert", "the Footprint of Traditional Chinese Medicine", and "Successful Medical Case Studies from Renowned Acupuncturists" among several others.
Titles:
Vice Chairman of the World Federation of Chinese Medicine Societies - Professional Diabetes Committee
Vice President of the China Minorities Medical Association - Pain Chapter
Deputy Secretary of the World Federation of Acupuncture - Moxibustion Societies